4.4 Magnitude Earthquake Wakes Up East Tennessee
The strongest earthquake since 1973 to hit East Tennesse struck at about 4:15am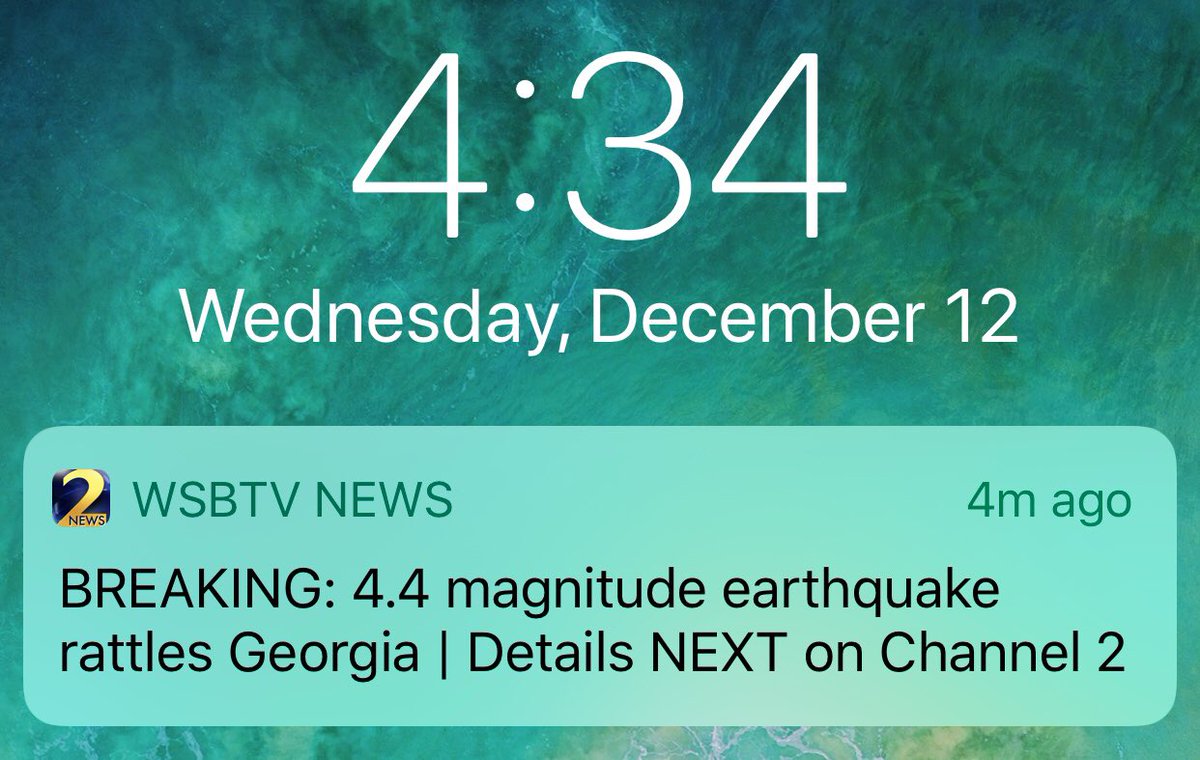 Там, кстати, недалеко ядерная станция.

https://en.wikipedia.org/wiki/Watts_Bar_Nuclear_Plant

Типа, Фукусима, ага.




Ну а в Джорджии бывает все - наводнения, тайфуны, прочие бедствия.
Одного только никогда не бывает в Джорджии - такой силы землетрясений.

Ну вот никогда не было, разве что 25 тысяч лет назад, и вот теперь пожалуйста.

То ли еще будет.
Вам же были обещаны спецэффекты?
Ну вот пожалуйста.

Еще остались фомы неверующие, э?

Меж тем

https://www.baltimoresun.com/news/maryland/baltimore-city/bs-md-ci-trump-visit-cancelled-20181210-story.html

Внезапно Президент США отменяет намеченный визит и летит буквально ЧОРТ ЗНАЕТ КУДА!!!
Его жена внезапно летит на авианосец и военные базы!!!

НАЧАЛОСЬ!!!